Join the Top DJ Music Pool in the UK
Promo Only Limited is the leading DJ pool service in the UK. Consistently supplying DJs, bars and club venues with the highest quality music and music video content of all genres. Voted International Dance Music Awards 'Number 1 Promotional Service' for the last 10 consecutive years.
PRO-TIP: VIDEO FILES WILL PLAY AS AUDIO-ONLY ON SOFTWARE THAT SUPPORTS MPEG4 FILES
---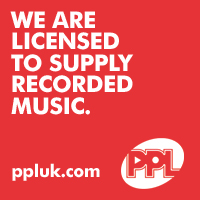 Licensed by PPL, Promo Only UK offers music and music video to professional DJs and entertainment venues throughout the UK via disc and download. All content is remastered to provide a premium audio and video experience.
Latest Daily Releases
New music to you every. single. day.